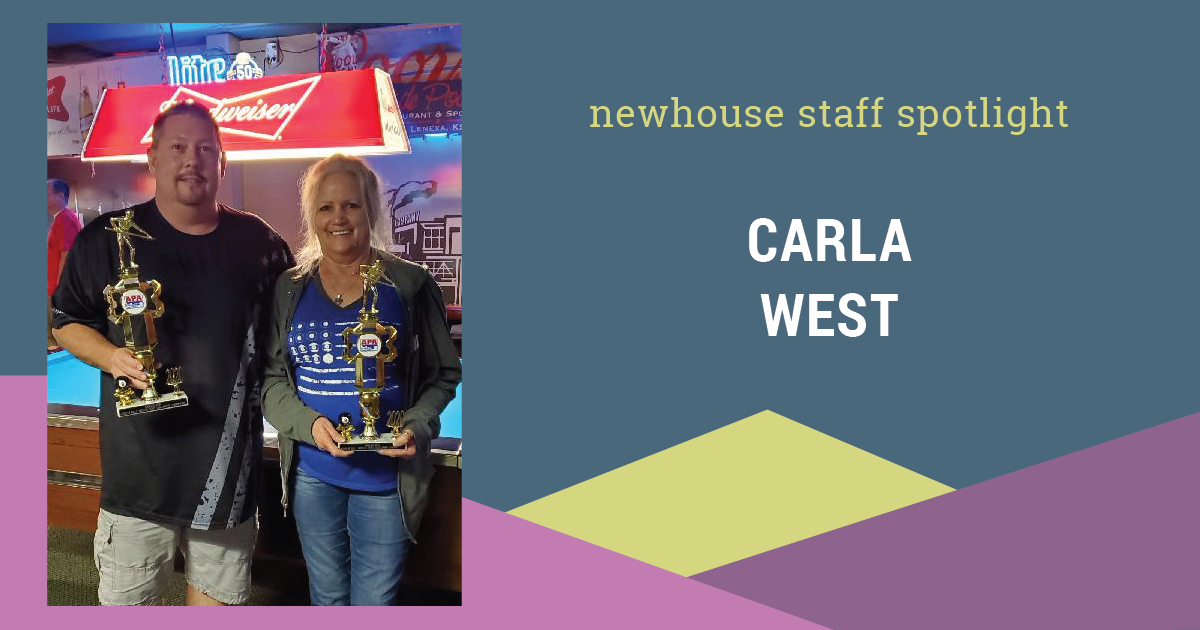 Carla West serves as Newhouse's Lead Court Advocate. In a complex system, Carla brings support and encouragement to survivors. Her advocacy stems from personal experience with domestic violence and the power of her own transformation. "I love helping survivors and inspiring them to get out of domestic violence," she says. "I tell them they are worthy of a better life. They are worthy."
Her Newhouse Connection
Newhouse's mission is personal to Carla.
As a child, her family struggled with domestic violence in the home. Her childhood traumas caught her in the cycle of abuse including domestic violence and substance dependency. Then, her life transformed.
She decided she wanted to help people. Because of her background, Carla didn't have an easy time getting a job at first. She eventually went to school and achieved her associate's degree. She wanted to become a counselor, but since she was in the later part of her career, she decided to pursue another path.
Seven years ago, she arrived at Newhouse where she began as a Shelter Advocate before shifting into the Court Advocate role from a part time to full time.
"I wanted to work at a shelter and help inspire women to change their lives," she says. "I want to help them get away from domestic violence."
Since working at Newhouse, with the encouragement of her supervisor, Carla went back to school at Ottawa University in 2015. She earned a Bachelor's of Arts in Human Services, graduating with a 3.93 GPA.
Her role as Court Advocate
Carla walks alongside survivors as an advocate through the confusing, and often overwhelming, legal process.
You can find her at domestic violence court at the Kansas City Municipal Court. She shares resources with survivors, helps them receive necessary help, and explains what to expect in the legal process and at court. She also assists them in obtaining orders of protection from their abuser.
Carla advocates for the survivors who have warrants due to the trauma and struggles they have experienced with domestic violence.
"When survivors are in a domestic violence situation, people will fight back to protect their own heart," she explains. "It's their way of survival. They may end up arrested and in trouble, and it's my job to help the judge understand that the survivor was defending themselves. They were not the aggressor, their abuser was."
Carla advocates for survivors to have their warrants and fines set aside in favor of community service at the shelter as survivors start a new beginning.
Outspoken domestic violence advocate
The judges at domestic violence court have come to know Carla. One judge even invited her to Ohio to speak in front of the Ohio Supreme Court.
"I was able to give the other side of the story as a survivor," she says. "You can go from victim to survivor. You can transform your life."
Carla has also spoken in prisons, and she loves any opportunity to share her story to inspire hope.
The importance of Court Advocacy
Survivors need to know someone is on their side.
"Many times, survivors are confused and feel like the system is standing up for the abuser. They want to know why their abuser is not in jail," Carla says. " I have to calm them down and explain to them how the system works. That abusers are often placed in batterer's intervention instead of jail so they can work on themselves."
Carla stays in touch with survivors even once they leave the shelter. "You need someone there for you when you're finally ready to take that final step."
Her favorite part of working with Newhouse
"The joy of watching the clients and their children … the joy on their face from just being safe. That's the biggest thing," she says. "We can bring people joy in their lives. Even if it's for a short time; it can make a difference. We've had people write that they didn't do well in shelter, but they are doing great now."
What she wishes people knew about DV
"Get involved and get educated," Carla says. "Open your eyes to it. Don't turn your back on these things. So often, it goes unnoticed. So keep your eyes open and watch for the signs of domestic violence."
"If you hear screaming, call the police. Maybe they won't be ready in that moment … but one day, they will be ready. You may not know that you've helped that person until later. But do something."
Carla also wishes children were educated about domestic violence violence from a young age. "When you grow up in a household with yelling, screaming, and violence, you think that this is normal life and it's not," she says. "We need to teach children what normal, healthy relationships look like. If that is not happening at home, that's not right, and we need to get them help."
Newhouse in one word
"Compassionate."
"Everyone at Newhouse is compassionate, even when we have to do difficult things. We do it with compassion and love. We help survivors understand that we care for them."
What brings her joy outside of work
Carla enjoys spending time with her kids and grandchildren. "For me, it's all about family and happiness. Love and joy. I am trying to break the cycle in my family." She is passionate about her church community. She and her husband also play pool in a league and even went to a Las Vegas tournament where they place 65th out of 700 tables. Next year, they will be headed to the World Tournament in Vegas.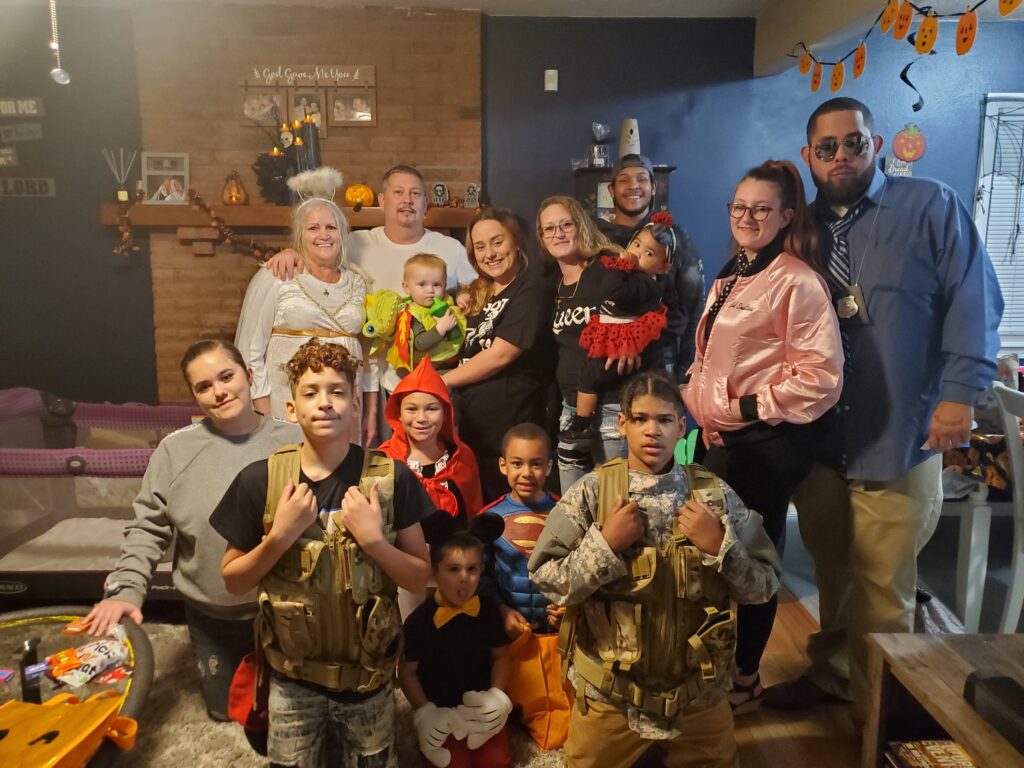 Be the voice
"Empower people. Show you care," she says.
"There are people who have never had someone care for them. Show them they matter, and help give them a voice. "
---
We are so grateful for Carla for sharing her story and for being a key member of our team.