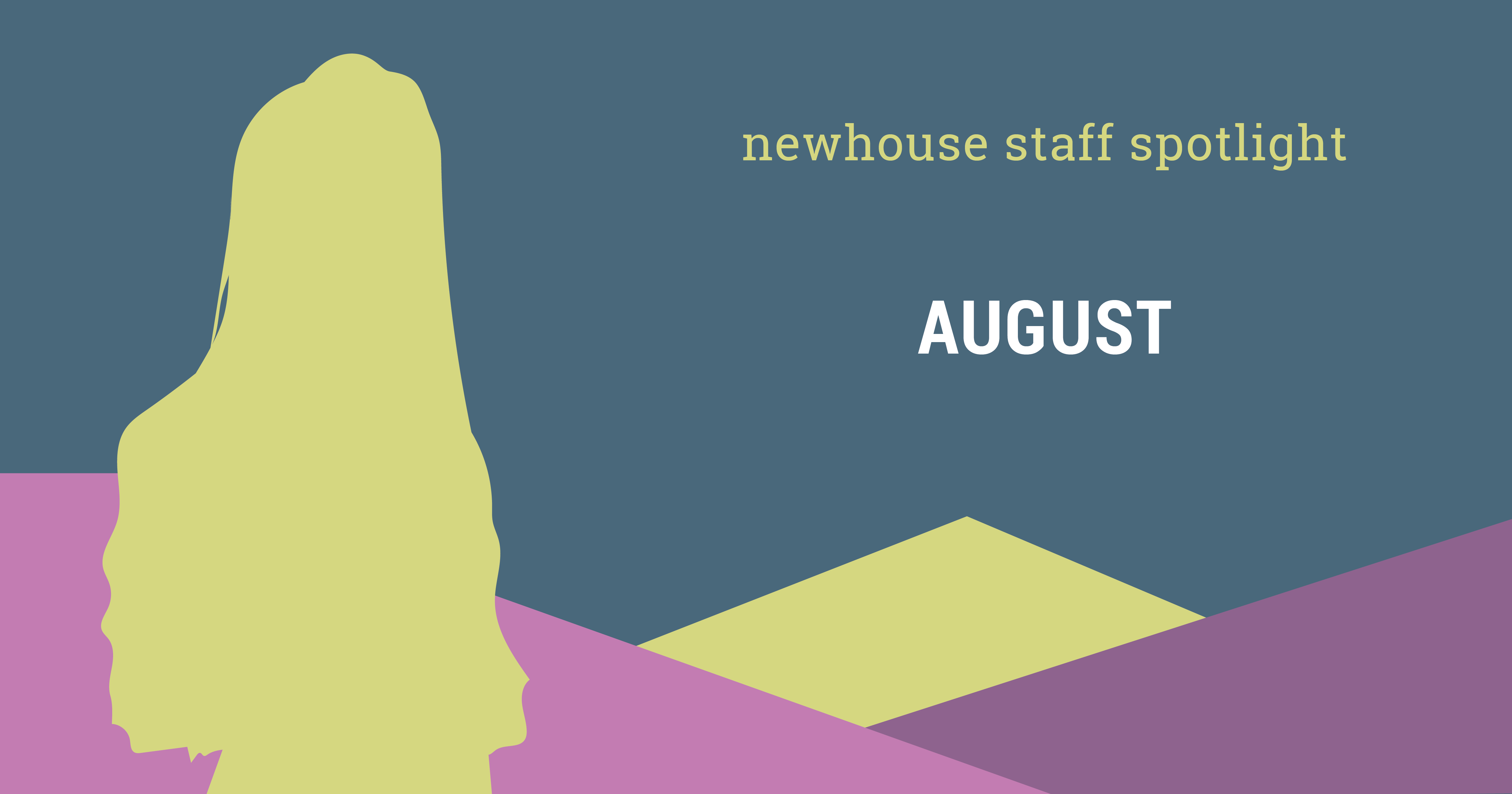 Nearly 50% of residents at Newhouse in Kansas City are children. August is a therapist who partners with those children on their healing journey. "The children who arrive here have experienced a lot of trauma… We have a caring team committed to creating a safe, stable environment for them." Meet August. 
Newhouse Connection
"Your vocation in life is where your greatest joy meets the world's greatest need." Frederick Buechner
August has long been inspired to use her skillset to engage in the community and help others grow. She first connected with Newhouse while in graduate school for counseling psychology. What began as an internship evolved into her current role supporting Newhouse families and children.
Though she didn't set out to be a therapist, she discovered that it was an incredible way to support people in their healing journey.
Creating a sense of safety 
As a therapist, one of August's top priorities is building rapport.
"The child needs to understand that I'm a safe adult."
"Our folks coming into shelter have been through so much. It's complex trauma — multiple  overwhelming experiences for both the children and parents," she explains. "It's important that I build a relationship with them and create a sense of safety." 
She also stresses the importance of building relationships with the parents. 
Children's therapy at Newhouse 
Many children are at Newhouse for a shorter period of time. While they are here, therapists like August help them work on their skill development and trauma processing. When working with children August draws upon Play Therapy, Sand Tray, DBT (Dialectical Behavioral Therapy), Theraplay® (movement-focused therapy), and TFCBT (Trauma Focused Cognitive Behavioral Therapy) to support kids in learning feelings identification, coping skills and emotion regulation, increasing connection with their caregiver, and more.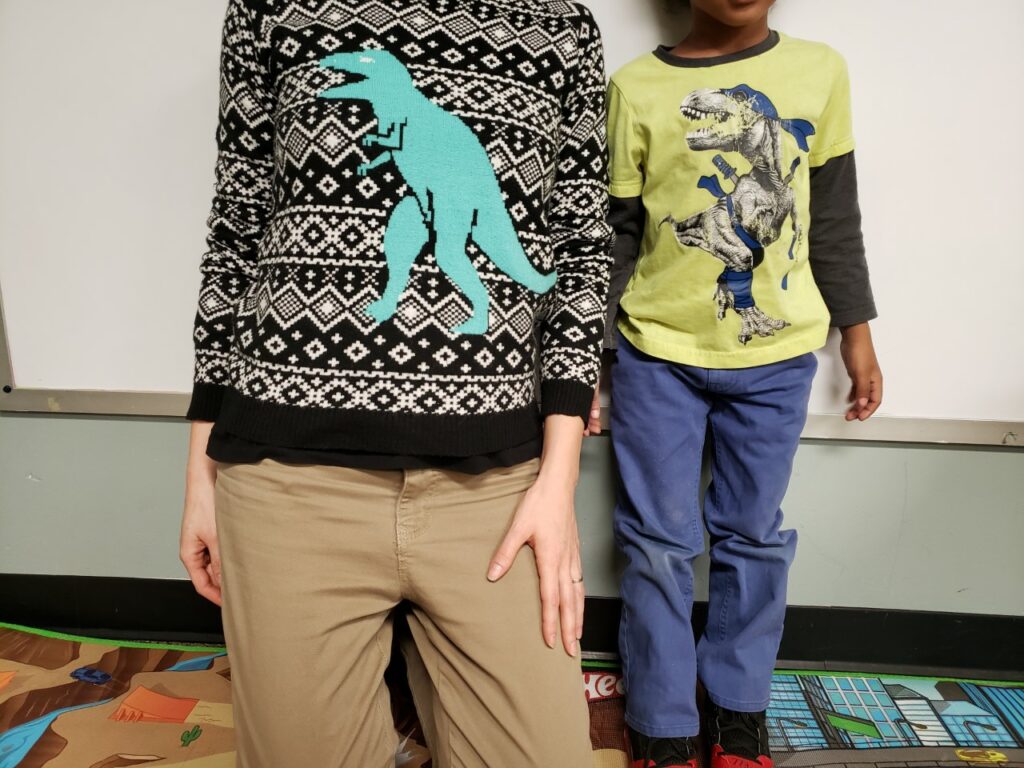 "When a child's brain is developing, all those interactions with the outside world are incredibly formative for their little brain," she says. "If kids experience consistency and safety, with caregivers and environments that are predictable… It helps with brain development. It helps children feel emotionally regulated and calm. They know what to expect." 
When children enter Newhouse, it's unlikely they've experienced a consistent environment that promotes optimal brain development. In addition to exposure to domestic violence, they may have experienced poverty, housing instability, racism, and sexism.
"With the children's program, staff members are there for the kids throughout the day. We provide routine, structure, and access to caring, safe adults. As a therapist, I'm providing continued experience through a therapeutic lens. I meet with a child to specifically address trauma, create safety, [and] help process past overwhelming experiences." 
Newhouse's commitment to Diversity, Equity, and Inclusion (DEI)
August values the intentionality of Newhouse staff in working with clients who are BIPOC (black, indigenous, people of color) as well as clients identifying as LGBTQIA+ (lesbian, gay, bisexual, transgender, queer, intersex, agender, asexual, and/or ally). 
"There's so much systemic and institutional oppression that has perpetuated generations of trauma. We want to provide a safe space for people to come [and be treated with dignity]."
"As a staff consisting of people of different backgrounds we learn from each other and work together to create safety for our clients."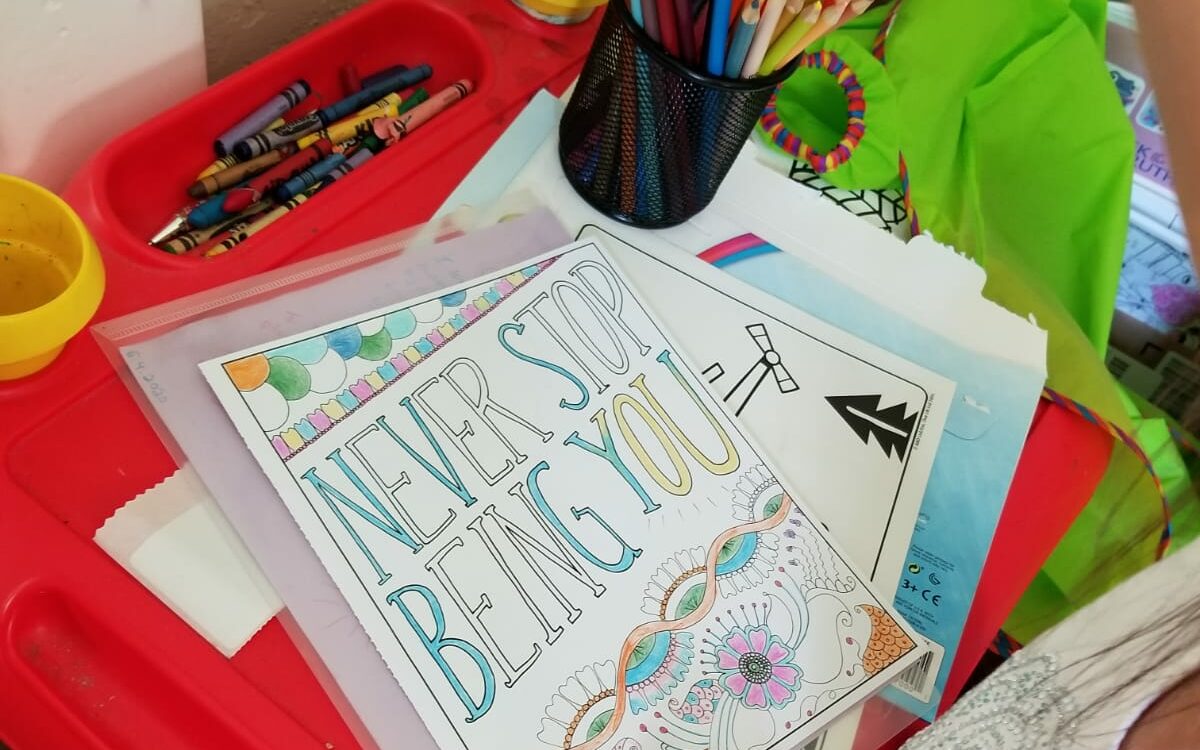 Outside of work, what brings her joy
When she's not at work, you'll find August outside in the sunshine. August loves spending time at various parks and hiking trails around Kansas City. She also enjoys spending time with her loved ones, running, rock climbing and learning.
Hidden talents
August juggles and plays the cello (not at the same time… yet!).
Newhouse in one word
"Newhouse is compassionate," August says. "We have a team that cares deeply about what we do. We want to support residents in a trauma-informed way. We want to see our clients move forward and to have more stability in their lives."
_
Thank you, August, for your dedication to serving Newhouse children and families.