May 2021 Legislative Update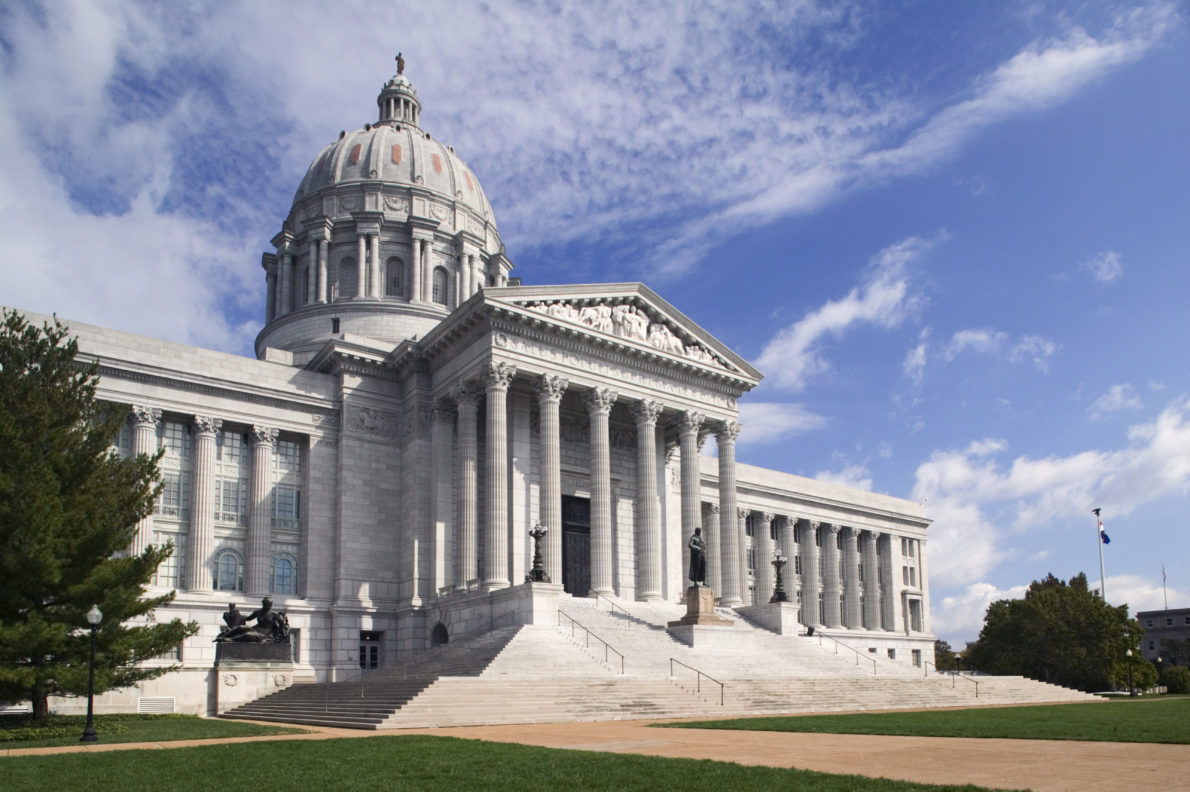 The Missouri Coalition Against Domestic and Sexual Violence (MCADSV) unites Missourians with a shared value that rape and abuse must end, and advances this through education, alliance, research and public policy.
End-of-session report: MCADSV achieved great successes in the 2021 legislative session of the Missouri General Assembly
MCADSV's advocacy resulted in the passage of our priority legislation with bipartisan support during a 2021 legislative session that had a slow start due to the impact of COVID. Long-sought legislation passed that provides additional protections in law for victims of domestic violence, sexual violence, and stalking. Appropriations bills passed that maintain current funding for all victim services grant programs and new funds for a telehealth network for sexual assault victims. The 2021 legislative session of the Missouri General Assembly began Jan. 6 and ended May 14, 2021.
The bills that were "truly agreed to and finally passed" by the General Assembly next will be reviewed by Gov. Mike Parson's office. Gov. Parson can veto or sign into law any of the passed legislation. MCADSV does not anticipate vetoes on our priority legislation, but we will keep you updated on this process on our social media channels and through The Latest newsletter.
This legislative session, MCADSV gained passage of bills to:
Another achievement for MCADSV was a historic debate that occurred in the Senate during the last two days of session. Democrat Senators held the Senate floor for more than six hours in a debate about domestic violence and firearms, discussing a domestic violence gun amendment offered by Sen. Lauren Arthur to a bill (HBs 85 & 310) to nullify federal gun laws in Missouri. The amendment failed and the bill passed. 
BILLS THAT ARE "TRULY AGREED TO AND FINALLY PASSED"
Orders of Protection
MCADSV's priority protection order bills pass: adds pets in orders, lifetime orders, stalking updates 
Senate Bill 71 (Sen. Elaine Gannon, R-DeSoto)
MCADSV supports
On May 3, legislators in the House and Senate voted to "truly agree to and finally pass" SB 71. The bill contains provisions from several Order of Protection bills. SB 71 would allow judges to award possession of pets in Orders of Protection, would allow protection orders to be issued for two to 10 years, and up to a lifetime order against a respondent (HB 744: Rep. Lane Roberts, R-Joplin and SB 415: Sen. Holly Rehder, R-Sikeston)), and would update the requirements for law enforcement entry of protection order data into both state and federal databases. The final version of SB 71 also includes HB 292 (Rep. Lane Roberts, R-Joplin) that would update the definition of stalking for protection orders: "acts in which the stalker directly, indirectly, or through a third party follows, monitors, observes, surveils, threatens, or communicates to or about a person by any action, method, or device."

Finally, two amendments were added to clarify sections of family law: 1) an update to child custody/visitation law to correct the references to other intersecting statutes (Section 452.410 RSMo.); and 2) clarification that a parent, guardian ad litem, or juvenile officer can appeal any order changing or modifying the placement of a child (Section 211.161 RSMo.).
Law Enforcement, Sexual Assault
Far-reaching law enforcement, crime and judiciary bill passes with provisions supported by MCADSV
Senate Bills 53 & 60
(Sen. Tony Luetkemeyer, R-Parkville, SB 53) (Sen. Brian Williams, D-St. Louis, SB 60)
MCADSV supports
On May 13, legislators passed and sent the governor a 170-page, final version of SBs 53 & 60. The multi-provision bill includes its original law enforcement accountability provisions as well as section related to a range of other government systems.
SBs 53 & 60 retains many original sections, including:
New crime of sexual conduct in the course of public duty: provisions that would create this criminal offense by a law enforcement officer with a detainee, prisoner or offender (also passed in SB 26);
Ban of police choke holds: prohibiting law enforcement officers' use of chokeholds unless deadly force is authorized by law; and
Confidentiality of crime-stoppers reports: protecting the identify of those who report alleged criminal acts to a "crime stoppers" organization through providing privileged communications status to those reports.
Among the other sections in the final version of SBs 53 & 60 are:
Regulation of religious "reform" boarding schools: requirements for religiously based organizations that operate children's residential homes to be regulated by the Department of Social Services (HBs 557 & 560: Rep. Rudy Veit, R-Wardsville; Rep. Keri Ingle, D-Lee's Summit);
Statewide sexual assault telehealth network: clarifications to current law, passed in 2020 and effective in 2023, about training medical providers to implement/continue the statewide telehealth network to ensure every Missouri hospital can provide a sexual assault survivor with a forensic evidence exam (HB 1179: Rep. Hannah Kelly, R-Mountain Grove; SB 550, Sen. Jill Schupp, D-St. Louis);
"Raise the age" juvenile bill: the provisions would fully implement state law that raised the age of juveniles to those who are younger than age 18 from younger than age 17 (HB 1242: Rep. David Evans, R-West Plains);
Changes to protection order law: new sections on protection orders—include pets, extend the duration of orders, update the stalking definition for orders—that passed in SB 71 (Sen. Elaine Gannon, R-De Soto);
Prohibiting jailing juveniles with adults: expansion of prohibitions on jailing juveniles in adult jails/prisons pre-trial, pending judgement or appeal (Section 211.072 RSMo.)—this would bring Missouri into compliance with the federal Prison Rape Elimination Act (PREA);
Alternative community-based sentencing for primary caretakers of children: establishes a community corrections program in Department of Corrections to promote local sentencing alternatives and community-based treatment programs for non-violent offenders who are the primary caregivers of their dependent child(ren) (HB 531: Rep. David Evans, R-West Plains);
Federal stimulus funds to be used for court-ordered restitution: directs that offenders should make court-ordered restitution payments from any money they receive from federal stimulus and/or COVID-related funds (SB 374: Sen. Luetkemeyer); and
No cost feminine hygiene products in prisons/jails: requires that free, sufficiently available feminine hygiene products are provided to female offenders confined in any correctional center or jail (HB 318: Rep. Bruce DeGroot, R-Ellisville).
Similar law enforcement bills that include the sexual conduct on public duty crime and failed to pass:
House Subs &titute for HCS House Bill 876 (Rep. Shamed Dogan, R-Ballwin)
House Committee Substitute for House Bills 457 & 770 (Rep. Dogan: HB 457; and Rep. Jo Ann Doll, D-St. Louis: HB 770).
To find out more go to the MCADSV website.