Staff Spotlight: Clarencetta Owens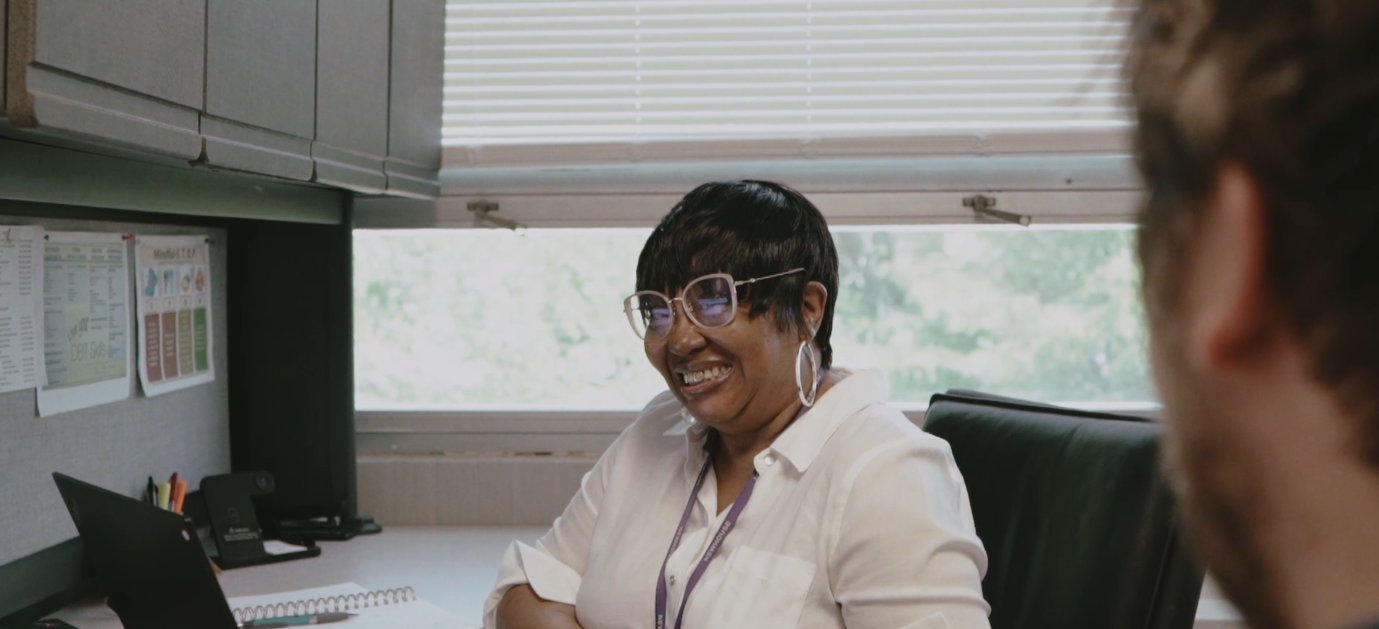 Meet Clarencetta
It is a tall task to encapsulate all the ways Clarencetta Owens has impacted lives in her 40 years of providing support services as a case manager, Parent Aide and foster parent. Owens dedicated her life and career to helping others because of "her calling to help families", and she takes that calling very seriously.

individualized support
As a case manager at Newhouse, Kansas City's first domestic violence shelter, she spends her days helping survivors of domestic violence with everything they need to heal and create a new beginning. She provides individualized support to clients and goes above and beyond whenever she can, including one time when she held a woman's hand as she gave birth.

navigating resources
For 12 years, Owens has been helping survivors at Newhouse with goal setting and confidence building. She engages with each of her clients by showing up with curiosity and compassion then offering connection and clarity. She connects residents and clients with resources such as transitional housing, job placement, continued education opportunities, financial counseling, transportation, legal assistance, outreach services, and more. When someone needs health-related support, she will find them the medical, dental, vision and mental health care they deserve. She knows the scope services available in the Kansas City community better than most, making HER one of the best resources in town.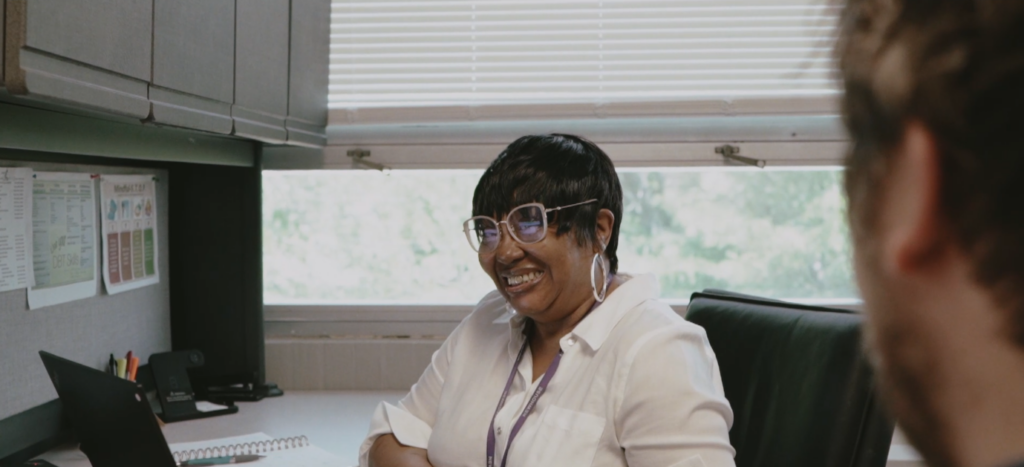 Overcomers
Owens is also a great support for our staff. She is often the first to step in when unexpected situations arise and is always raising her hand when advocate coverage is low. In the face of COVID, she set up testing and vaccination events to ensure all residents and staff had access to safe and reliable medical support.
"Overcomers", is how Owens describes the people she serves. Life has happened, but choices they may have made are not the end of their stories, rather a chance to write their stories. She sees their potential and the fighter inside them that they sometimes cannot see in themselves. She has supported clients during the some of the hardest times in their life. Owens has also witnessed the beautiful moments, like when a survivor conquered depression, abuse and unemployment with faith and hard work to complete a GED, become a nurse, and see her son graduate high school. Owens was proud to be a part of their story by supporting them with school enrollment, uniforms, books, bus passes, scholarships, and steadfast encouragement.

celebrating Clarencetta
Owens has earned many certifications in addition to case manager, such as Doula, peer counselor and foster parent. In her 20 years as a career foster parent, specifically a medical and behavioral parent, she provided a safe home full of love and support for more than 100 children, and some are still a part of her life today. Her dedication to helping others at work and at home is evident – yet she is always wanting to do more. Simply put, Owens is an incredible human and we are thankful to call her a part of Team Newhouse.
Thank you, Clarencetta, for all you do!
---