Partner Spotlight: Meet Terri Thomas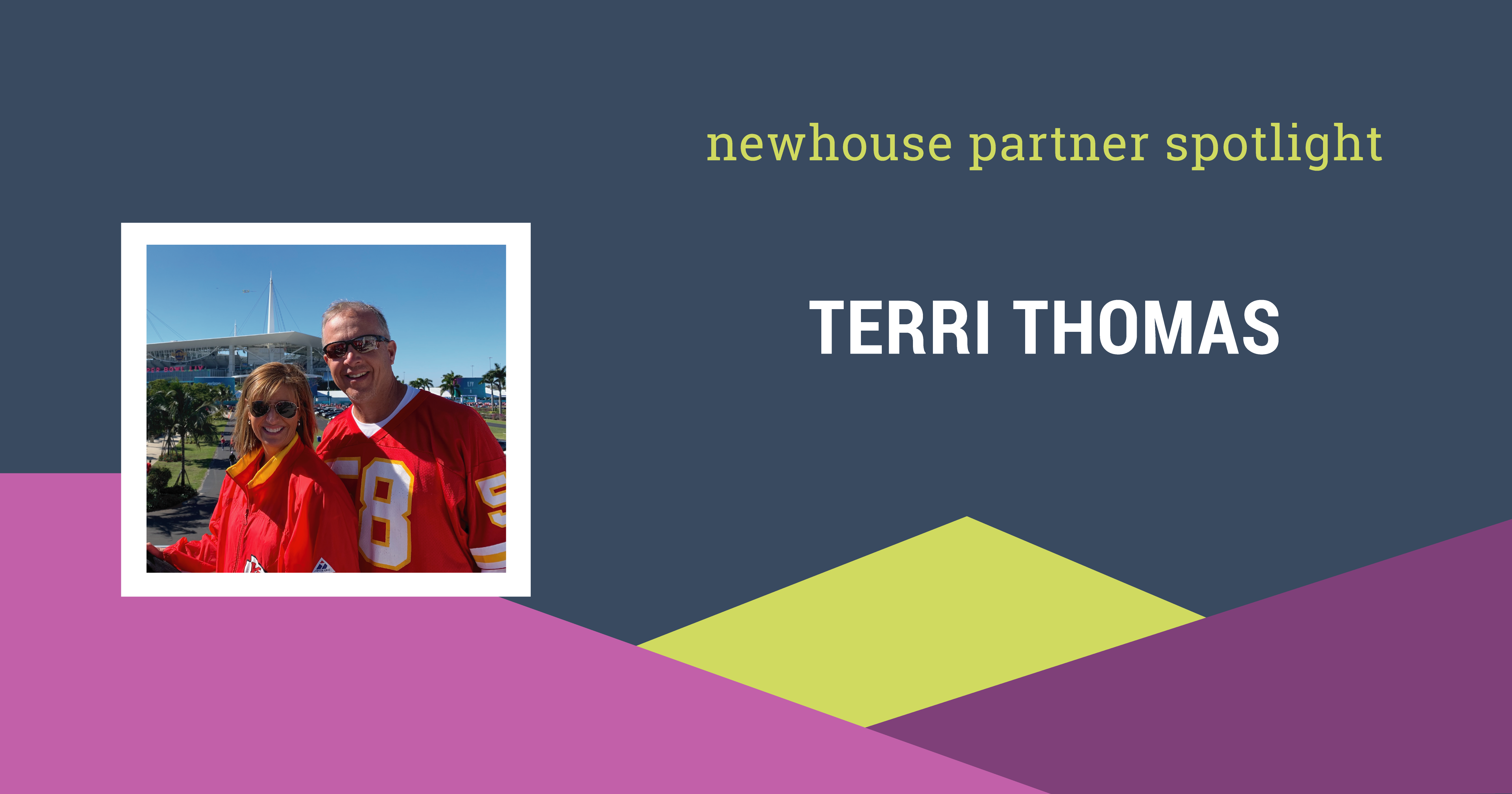 Newhouse's signature Imagine a Day Gala on November 13 is an evening of entertainment and inspiration as we raise vital funds for our mission. Phil and Terri Thomas are honorary co-chairs of the event. We sat down with Terri to learn more about her story and passion for supporting survivors of domestic violence. Meet Terri.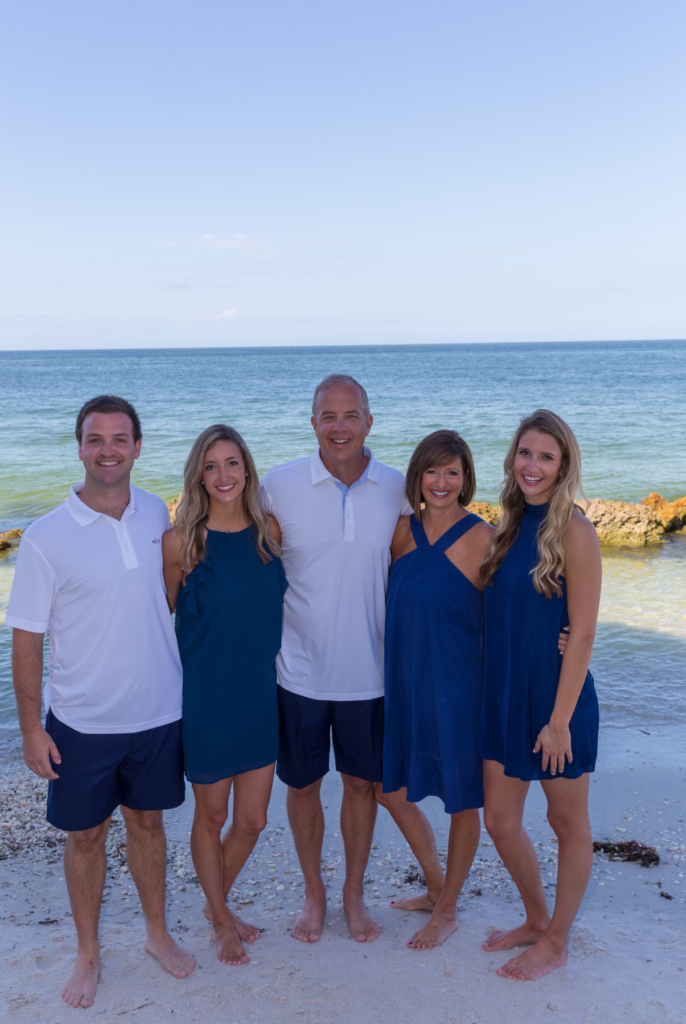 A blessing to others
Terri and Phil were both born and raised in Kansas City, Kan., and where they attended the same high school.
After meeting at the University of Kansas, they married in 1988. Their faith has been a guiding force throughout their life together. "We do what we can to be a blessing to others," she says. "When people fall in your path, you do what you can to help out." 
Phil began his professional career at A.L. Huber as a senior at KU and has been there ever since. Now as company president, Phil leads A.L. Huber and continues their legacy of community service.
Connection to Newhouse
When A.L. Huber began helping renovate the Newhouse facility, they were surprised by its condition. 
"We knew that people came here because they needed a safe place to stay," she says. "The ambience of a place has a lot to do with that feeling of safety." 
After meeting with Newhouse staff, Terri was impressed by the passion and drive to ensure Newhouse helps those who are most in need. 
"Their passion is contagious. We wanted to become more involved." 
With A.L. Huber's expertise, transformative renovations are well underway to make our shelter more like a home for Kansas City survivors.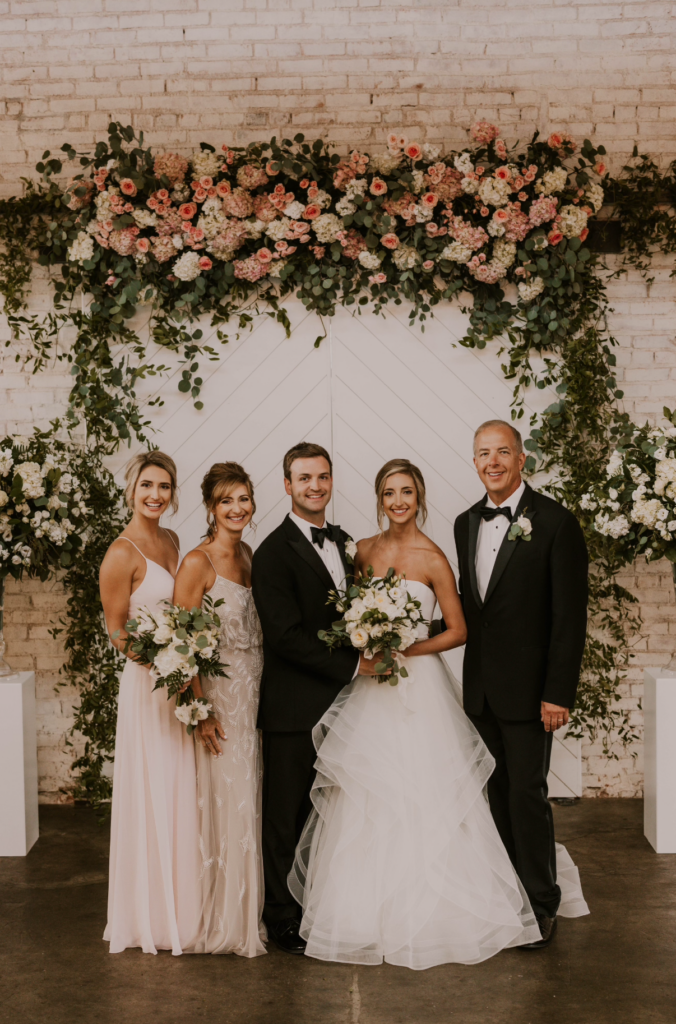 Her passion for helping survivors 
"I feel very fortunate to never have experienced domestic violence personally. When you hear the stories of those who have been touched by it, you understand the difficulties of breaking the cycle," she says. 
Hearing about the barriers of Newhouse survivors in the inner city grew her desire to help. "Newhouse is one of the most underfunded agencies, and their clients have even more barriers to escaping domestic violence." 
Purpose-driven success 
Terri has been impressed working alongside Team Newhouse. "Everything they are doing is intentional. It makes sense. They are very purpose-driven." 
As honorary co-chairs for the gala, Terri and Phil have both enjoyed the opportunity to get to know the Newhouse staff and board even better. 
"The organization needs vital funding. Everyone is working hard to make this year an incredible event," she says. "It's taking place at the new Loews Hotel, and we are excited to make the gala a huge success!"  
Terri and Phil invite you to join them at the Imagine a Day Gala on November 13 in support of Newhouse. Together, we're celebrating Newhouse's 50th Anniversary, and investing in a future free from domestic violence. 
---
Many thanks to Terri and Phil Thomas for their service and dedication as honorary co-chairs and partners in the Newhouse mission. We are grateful for community champions like you!