Team Newhouse: Meet Courtney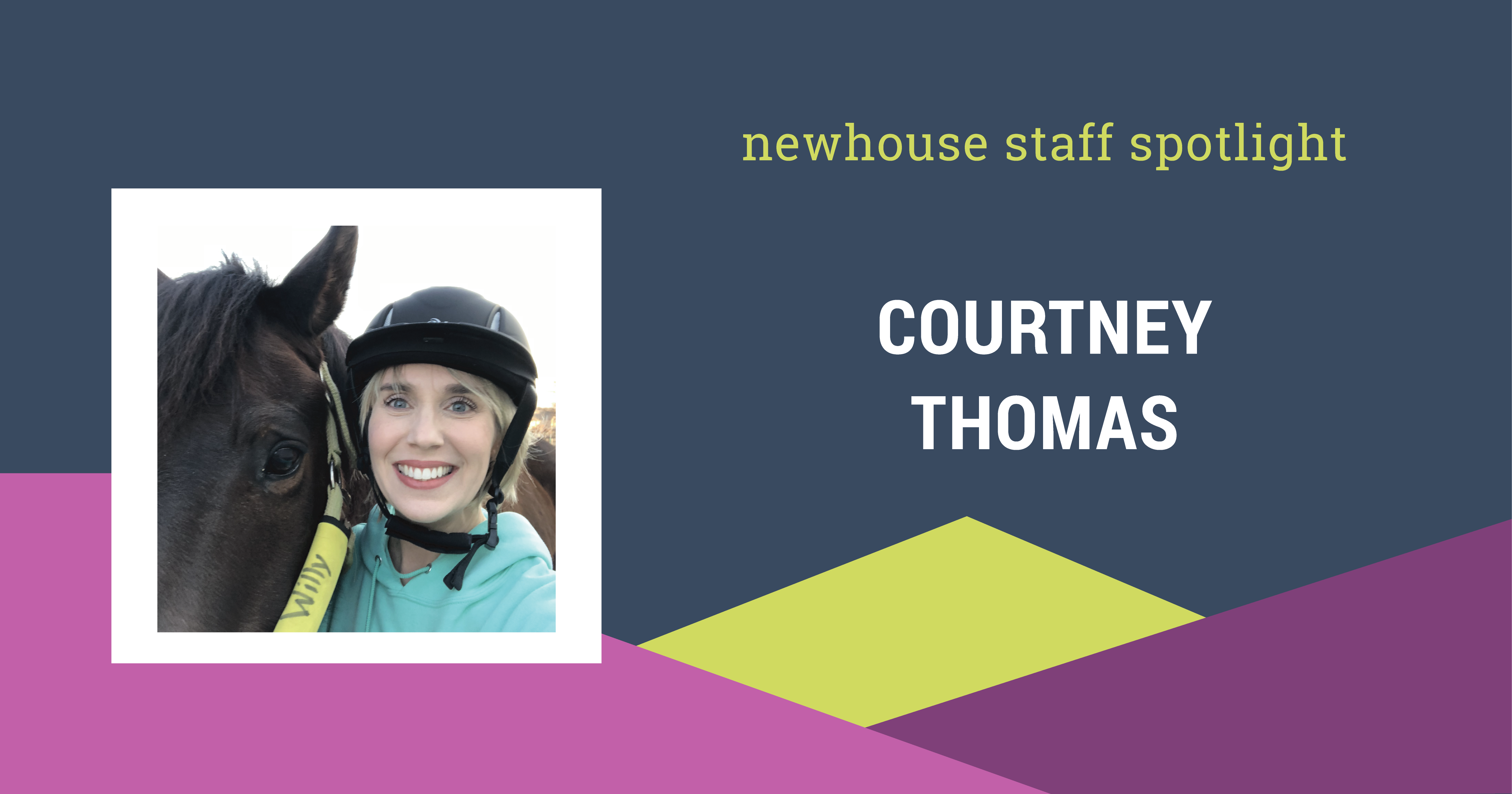 Team Newhouse and the Newhouse community are honored every day to have the visionary leadership of Courtney Thomas. Community leader, survivor advocate, and all-around great boss, she has implemented significant shifts since taking the helm as President/CEO — new vision, new mission, new brand, and new approach, just to name a few.
Her contagious spirit is our guiding force as we shatter the barriers that feed the cycle of abuse so that all people can live a life free of domestic violence. Meet Courtney. 
Connection to Newhouse
Courtney's first connection to Newhouse was during her tenure as President/CEO of Central Exchange (CX). She invited Newhouse to speak to the CX membership about the impact of domestic violence in the community. "There's a misperception that domestic violence only impacts one group whether it's socio-economically, gender, or other," she says. "As a childhood survivor of domestic violence, it was important for me to shine a light on this issue."
Courtney became involved with the Newhouse board in 2018 and joined the team as President/CEO in December 2019.

The power of Team Newhouse
"The Newhouse team are truly the heroes that make the mission possible," she says. "I couldn't be more proud of the team we've built. I'm grateful for the ways they give of their talents and their passion to be the best domestic violence agency we can be."
"Their commitment to utilizing their skills, compassion, and empathy enable our survivors to truly thrive."

Her joys outside of work
"My first and foremost joy is my family." Courtney is wife to Jeff and mom to three kids, Jake, Evan, and Annsley.
Her happy place is the water. "Whether it's on the beach with my toes in the sand or on a boat … I just love being on the water!"
Courtney also has a lifelong passion for horses. She began riding as a young adult in North Carolina, and it's something that brings her joy to this day.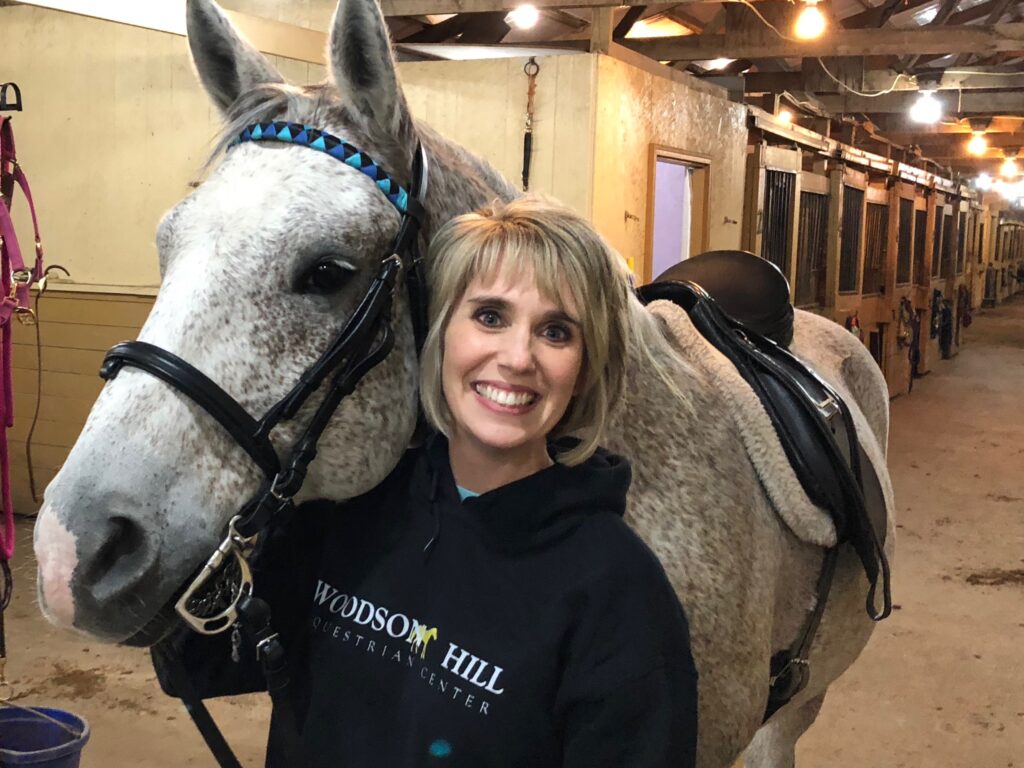 Hidden talents + hobbies
Courtney enjoys photography — she's the sports photographer for each of her kids' sports teams. Another hidden hobby is designing quilts. "I like the creative piece of designing the block and choosing the fabrics. Putting the blocks together is my favorite element. I'll leave the quilting to someone else."

Her greatest source of inspiration
Courtney's grandmother is her first inspiration. "She is the most radiant example of resiliency and kindness and compassion to others," she says. "She grew up with a tough childhood and experienced more than one relationship with domestic violence, but you would never know. She had a beauty shop in her basement and started doing hair in her 20s. She had her last customer and was still doing hair until she was 90 years old."
Other inspirations include her daughter, who lives her authentic self every day, and Patti Glass, a former boss at Wayside Waifs, who allowed Courtney to take her vision and change the landscape of animal welfare in Kansas City.

Her words for survivors of domestic violence 
"What happened to you is not okay, but you're going to be okay," Courtney says. "It's so scary when you're in it. You're wondering how you're going to put the pieces together and move forward… How are you going to trust again?"
"Know that you're not alone. Have hope, and know that Newhouse is here. We will stand beside you in every step of your journey."

One thing people need to know about Newhouse
"Of the 342 beds for domestic violence survivors available in Kansas City, Newhouse provides 88 of those beds, yet we are operating on the smallest budget. We are truly saving lives on a shoestring and I'm so proud of the impact we make in the lives of so many!"

---

As always, we are grateful to Courtney for her service, dedication, and leadership. To meet other inspiring members of Team Newhouse, click here.