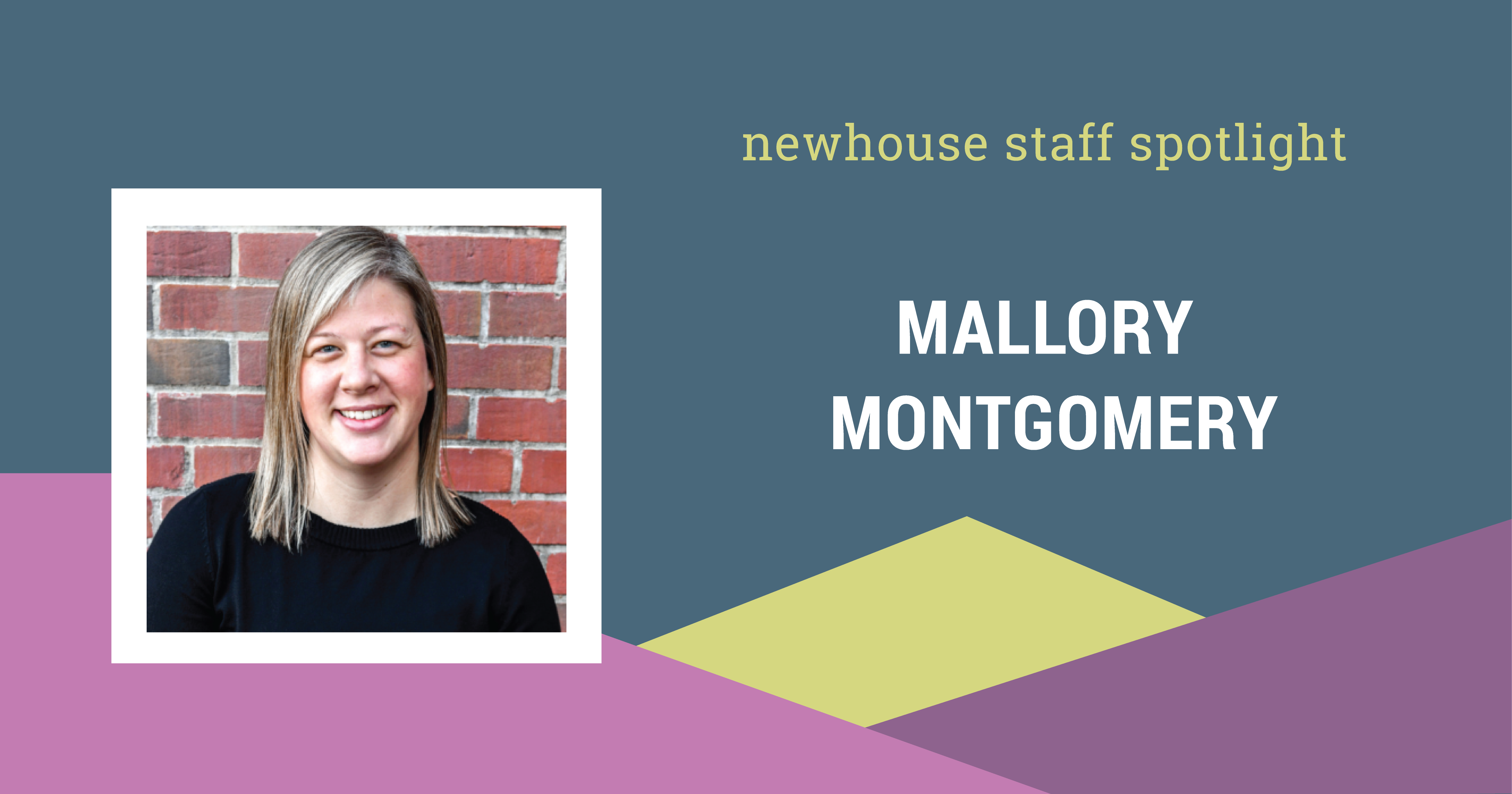 Mallory Montgomery serves as Newhouse's Manager of Creative Communications. "Our team is a powerful force of knowledge, skill, passion, and creativity; it's an honor to work with such impressive individuals!" Meet Mallory.
Her Newhouse Connection
Mallory's background is in graphic design and branding. She graduated with a degree focused on visual imaging, and she's had the opportunity to guide brand design for several nonprofits and companies. She was first introduced to Newhouse through President/CEO Courtney Thomas and joined the team in June 2020.
Her Role
As Manager of Creative Communications, Mallory helps with the marketing of Newhouse with an emphasis on branding and visual design. In 2020, she created Newhouse's new logo and identity system including fonts, colors, styles, and graphic elements (which won a Nonprofit Connect Silver Philly Award!). This clear, unified branding increases recognition, awareness, and value.
Mallory also creates mailing pieces, event graphics, flyers, business cards, and more. "A brand makes an organization easily identifiable," she says. "Often, it can be a first impression; and later, a reminder."



Working on Team Newhouse
"I continue to be amazed at the Newhouse staff – it's so inspiring to see everyone's incredible dedication and innovation. I have thought to myself countless times 'Newhouse is so lucky to have this person here!'"
Her passion for serving in a DV agency
Mallory recently learned someone she's close with is a survivor of domestic violence. "I was shocked to hear this decades after it occurred, as this is a strong, independent person whom I thought I knew all about," she says.
"DV is such a private, stigmatized issue that there are likely many cases that go unreported, making it an even more common crisis than believed. By bringing awareness to DV, we can hopefully break down that stigma and bring the issue to light, helping to end the cycle of abuse."
What people should know about Newhouse
Mallory hopes people know Newhouse is a domestic violence shelter — and so much more! "We're not just a shelter where people can sleep for a few nights – our ecosystem of services focus on healing the whole person," she says. "We're also addressing the cyclical nature of domestic abuse by investing in younger generations and trying to reverse the developmental impacts of trauma."
Hidden talents
"I'll make the claim that at one point I was a fairly fluent musician, playing the piano, clarinet, cello and… wait for it… bassoon. The bassoon didn't last long – it's not called the farting bedpost for nothing! Now, our 8-year-old is a budding pianist and she enjoys "re-teaching" me piano from her lessons. 😉"
What brings her joy outside of work
Mallory enjoys playing cards or board games with her family, low-key hikes with their dogs, and a really good mocha.
"Pre-pandemic (and more frequently, pre-kids), I enjoyed traveling internationally with volunteer groups. It's a humbling experience to work beside people in their own community, getting to know their families, playing with their kids, sharing meals, and learning about their culture."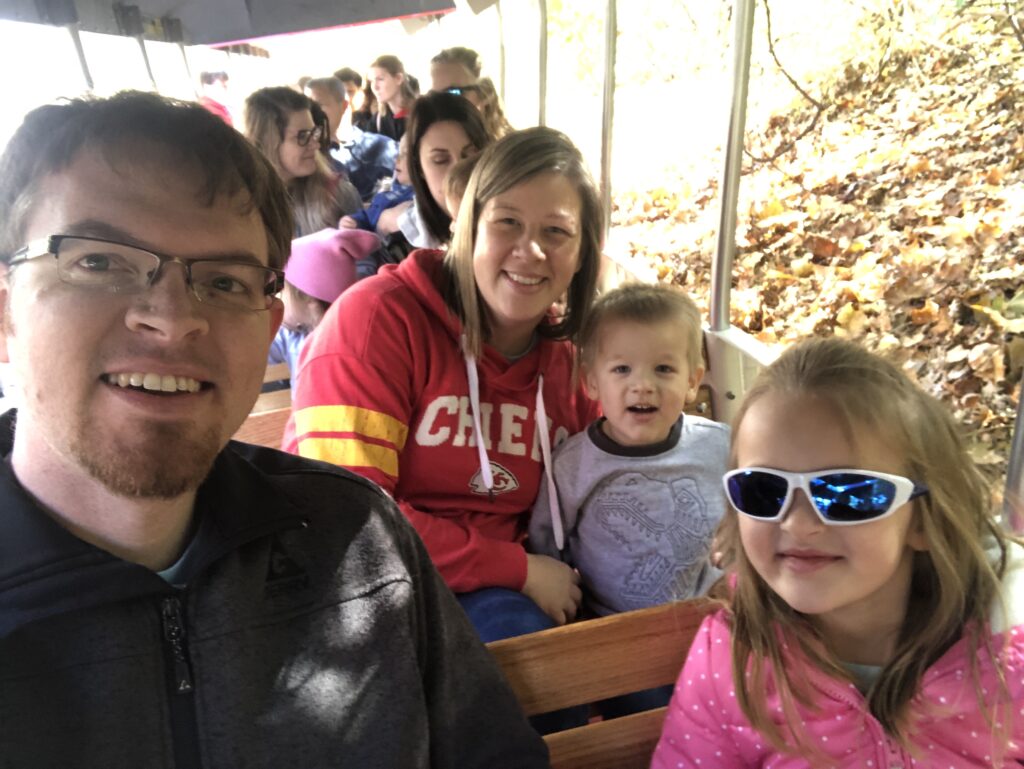 Newhouse in one word
"Transformational."
Mallory describes how Newhouse empowers survivors to transform their lives and achieve their full potential. Additionally, Newhouse as an organization transforms as it grows, learns, and adapts better to serve the community. The internal focus has transformed to a greater focus on trauma-informed care.
"Newhouse is transforming physically as well – undergoing shelter renovations to create a welcoming, safe space for residents."
***
Many thanks, Mallory, for your leadership and creativity! We're grateful to have you as a part of Team Newhouse. To meet more staff members, check out the spotlights here.