Volunteer Spotlight: Harmony Cote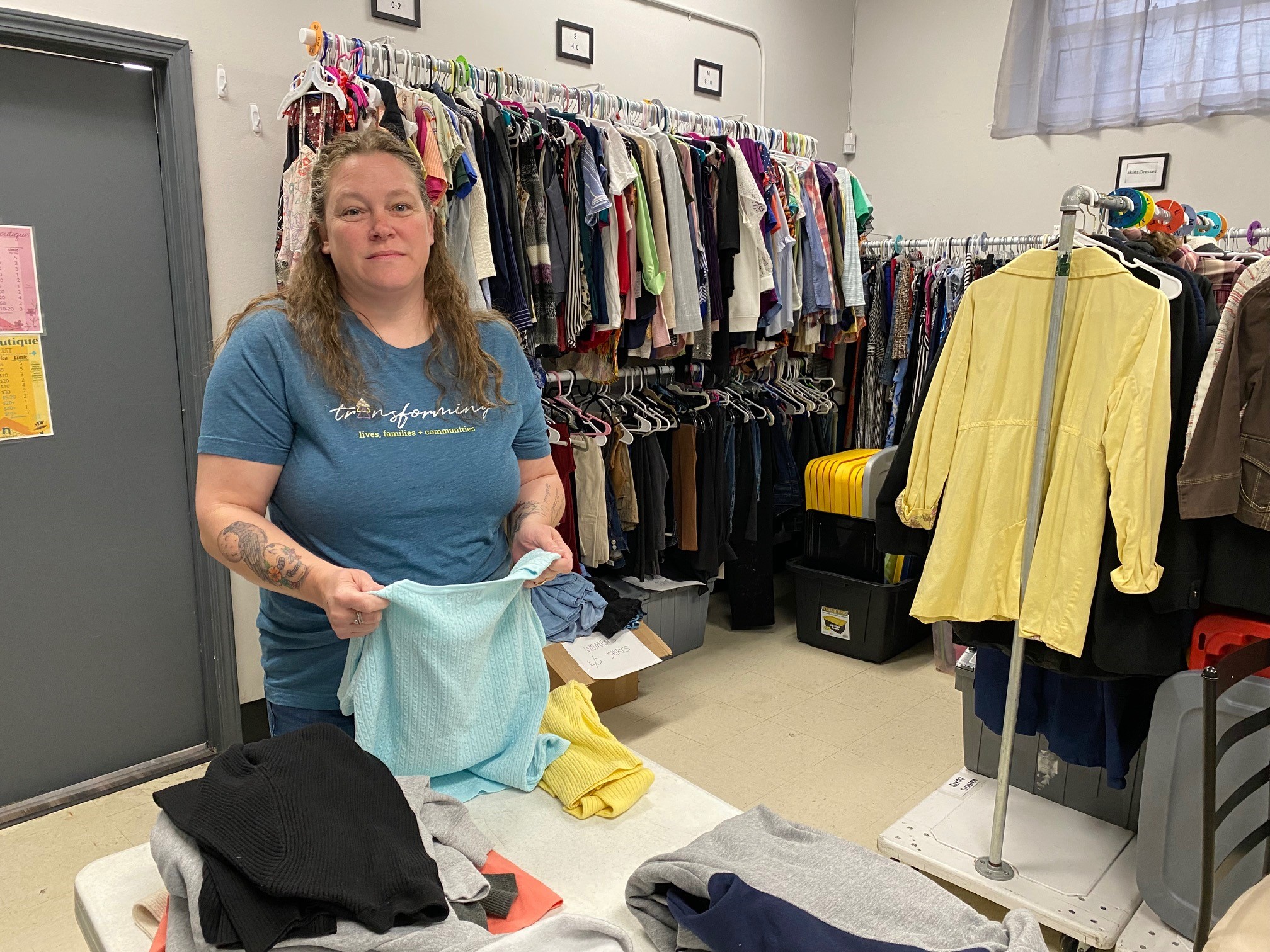 Meet Harmony
Harmony Cote is an inspiring advocate for survivors of domestic violence at Newhouse as well as members of the Deaf and Hard of hearing (HOH) community. She is driven to break down barriers facing the Deaf and HOH community, just as Newhouse is dedicated to breaking down the barriers that feed the cycle of domestic abuse.

Helping families smile
More than two years ago, Harmony began volunteering with Newhouse. She was searching for a shelter with which to volunteer that was open to her being deaf and found that Newhouse was very open-minded and welcoming.
"I wanted to volunteer at a shelter where someone may have had an encounter with a Deaf or Hard of hearing person or be open to the idea of having a Deaf volunteer to help get the word out for other Deaf and Hard of hearing people to come here," said Harmony.
Often, you can find her organizing donations in the clothing boutique, stocking needed items, supporting administrative efforts, helping at events, and much more.
She finds joy in helping with the clothing boutique because she gets to see survivors and families find clothes and other necessary items. Holidays are also a special time because she helps bring families joy by collecting and wrapping gifts so they can be a part of the celebrations.
Making survivors and families smile and feel at 'home', even in difficult times, is fulfilling.

supporting fellow survivors
Harmony is a two-time survivor of domestic violence who is very passionate about helping others experiencing unhealthy relationships.
She is always looking for ways to support survivors and has taken it upon herself to get an associate degree related to domestic violence, earn a victim service certification and attend many sessions to build upon her knowledge.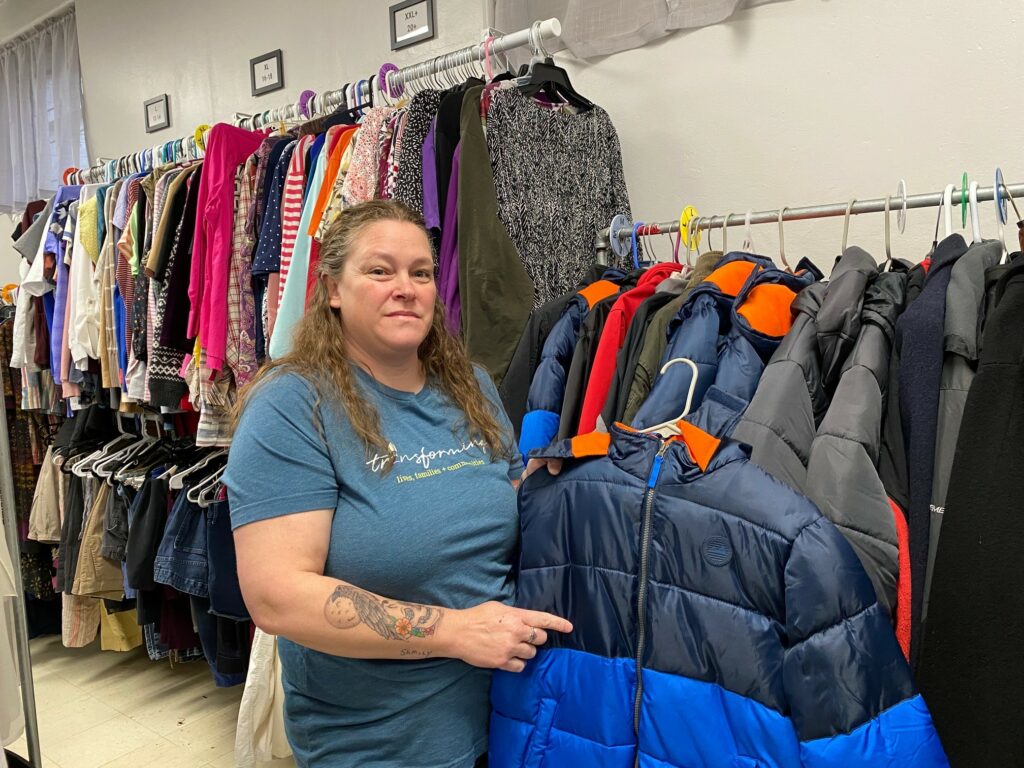 efforts to be more inclusive
Every day, Harmony and the Deaf and HOH community experience oppressions, barriers and discrimination. While there is much to overcome in our society to be equitable, it is especially important to empower those community members who are also facing domestic abuse.
When Harmony experienced domestic violence more than 20 years ago, there was a lack of technology to support her reaching out. She recalls having nowhere to go and no hotline number that she could call. Today technology has improved, but there is still more work to do.
"I am a Deaf survivor of domestic violence and I understand what it is like, and how there are a great deal of needs and barriers facing the Deaf and Hard of hearing," said Harmony.
Harmony is helping Newhouse be more inclusive for the Deaf and HOH community. She is identifying ways that Newhouse can make it easier for a person who is Deaf or HOH to reach out for support. Harmony is also helping our staff to take steps to meet needs by increasing accessibility, becoming familiar with ASL (American Sign Language), sharing about Deaf culture, and providing more resources to be a Deaf-friendly shelter.
"My wish is to one day see the barriers removed and accessibility is better for all. We do have needs, but we also have rights, including the rights to equality and everyone has the right to get out and have a better life for themselves and their family," said Harmony.
She also works with DeafLEAD, a nonprofit organization providing direct services to those who are Deaf, HOH, DeafBlind and late-deafened individuals and their families. The goal of this collaboration is to provide training to advocates about how to best support survivors who are Deaf.
"When survivors get 'out', they need help now – not in a few days or weeks. We need the same equality as any other people with hearing that come in to get help. We can do better together," said Harmony.
She wants others in the Deaf and HOH community to know that Newhouse welcomes them and is dedicated to increasing accessibility.

celebrating harmony
Thanks to First Federal Bank of Kansas City, a partner of Newhouse, Harmony is the Hometown Hero at the KC Current, Kansas City's National Women's Soccer League (NWSL) team, match on April 15.
Harmony is quite deserving of this honor plus much more for all she does to help survivors of domestic violence and the Deaf and HOH community.
Thank you, Harmony for all you do!
---