Newhouse in the Kansas City Star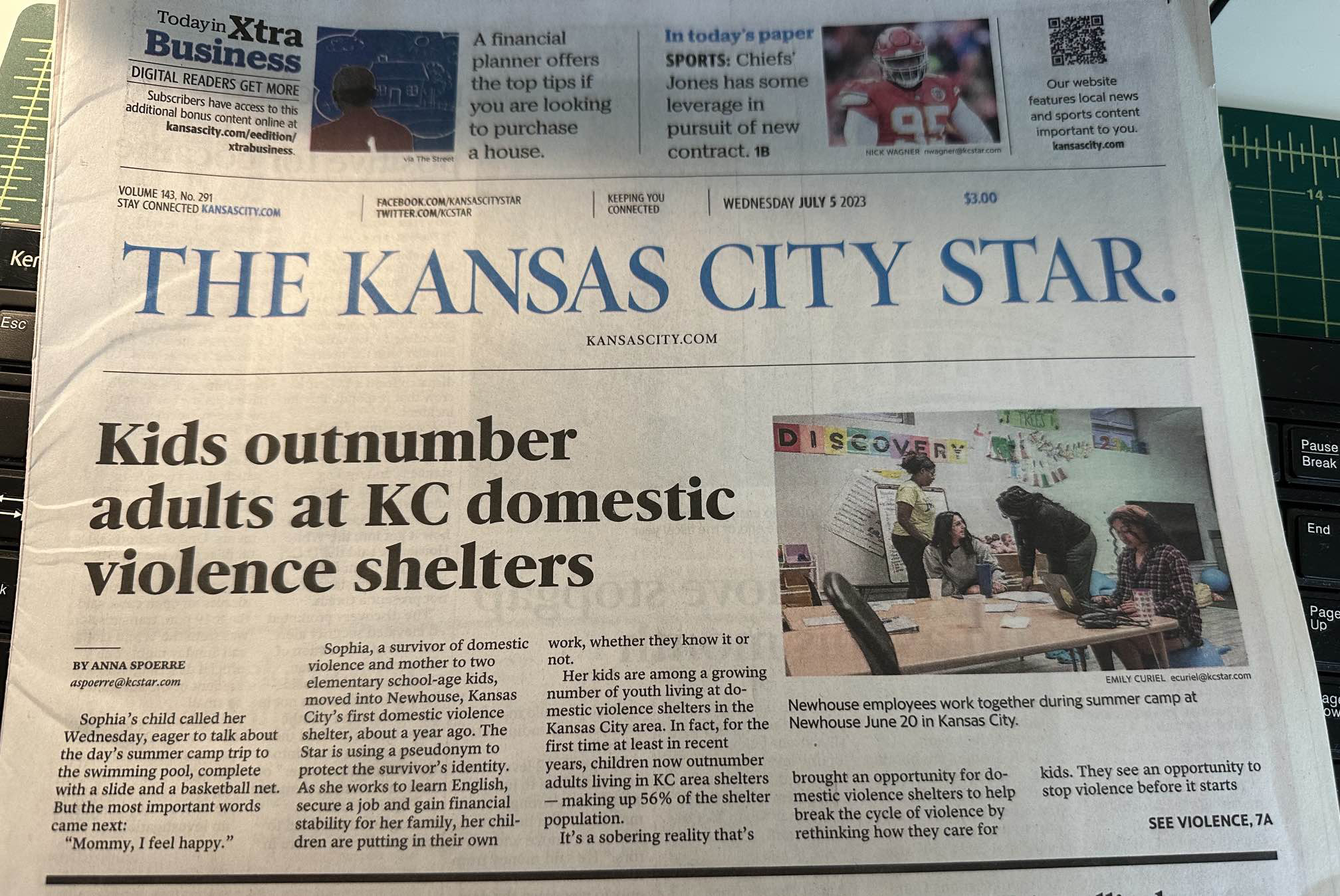 June 26, 2023
READ ABOUT THE nEWHOUSE SUMMER cAMP, ONE FAMILY'S STORY, AND THE GROWING NEEDS OF CHILDREN FACING DOMESTIC VIOLENCE
As the number of kids at Newhouse continues to climb, so does the opportunity to break the cycle of domestic violence. One way we can reach kids is our 10-week summer camp, where kids can explore, learn, and grow in a safe environment.
Kids get creative with art projects, learn coping skills, have fun at the pool, and take field trips to experience museums, cultural activities, and other KC landmarks. All children deserve safety and fun, and we proudly offer that at Newhouse.
We are grateful to GEHA Health for supporting the summer camp by providing funding for supplies, transportation, and activities.
If you are interested in helping our kids, please donate to cover camp costs or send us some much-needed items, including individually packaged snacks, new kids underwear, and baby wipes.
THANK YOU to the Kansas City Star Team for sharing about Newhouse, domestic violence, and how our community can come together to support local kids and families!